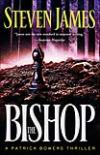 FBI-slash-CIA-slash-government intrigue thrillers seem to be cornering the market these days. David Baldacci, Vince Flynn, Brad Thor...throw in a little Catherine Coulter and Suzanne Brockmann...these and more authors offer action, suspense, romance, and mystery all wrapped up together. While fun reads, sometimes they offer a little more "romance" or vulgarity than one might really want, and the moral lessons and judgments may not satisfy the discerning Christian reader.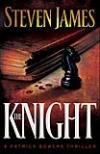 Steven James has an answer. He has authored 4 FBI novels, called The Bowers Files, titled intriguingly by names of chess pieces. In order,
The Pawn, The Rook, The Knight
, and now
The Bishop
, have followed Patrick Bowers, FBI agent, through a series of cases and one long personal drama. Last fall I
reviewed The Knight
, and this week
my review of The Bishop
was published.
I highly recommend James's work. Read the reviews to see why.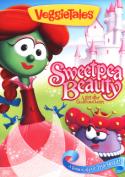 In other news, Veggie Tales has released another DVD worthy of your kids' attention. Mothers of girls should be especially excited, as
Sweetpea Beauty
is directed specifically to the princess in your home with a message about true beauty. But don't worry, the boys will enjoy the show too (because it's silly). So will you parents--the allusions to numerous fairy tales are subtle but hilarious. Here's
my review
.